The Residential Specialist is the exclusive magazine of the Residential Real Estate Council, the largest not-for-profit affiliate of the National Association of REALTORS®. This professional network comprises more than 32,000 residential real estate agents—the top 3 percent of REALTORS®—who have met rigorous educational, production and experiential qualifications to earn the Certified Residential Specialist Designation.
To learn more about CRS.com, click here.
The magazine covers a wide breadth of real estate topics, and focuses on practical information and ideas that members can use to grow their business, use their time more efficiently, and become leaders in the real estate industry. The Residential Specialist offers members a unique opportunity to share their expertise and to learn from others within the organization.
AWARDS
2016 APEX Award Winner
Grand Award for Magazines, Journals & Tabloids
Award of Excellence for Design & Illustration, Design & Layout
2016 Content Marketing Association Award Winner
Design – Best Column or Section Design
EDITOR
Kimberly Cure
Communications Manager, RRC
Email
312.321.4428
Have story ideas? Compliments? Complaints? Please contact the editor.
TO ADVERTISE: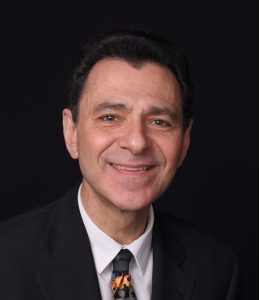 Chuck Gekas
Director of Business Development, RRC
Email
312.321.4443
If you are a CRS, boost your referrals by advertising in the Referral Marketplace. For more information and rates, click here.
PUBLICATION MANAGEMENT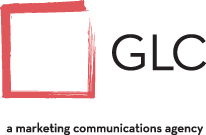 847.205.3000
www.glcdelivers.com
Publishing Manager
Phil Malkinson
Art Directors
Ivette Cortes
Eliane Mangoubi
Scott Oldham
Web Design and Development
Megan Kramer, Digital Project Manager
Greg Ledger, Digital Design, Development, and Maintenance
BOARD OF DIRECTORS
President
Michael Burkhard, CRS
President-Elect
Richard Waystack, CRS
First Vice President
Alex Milshteyn, CRS
Immediate Past President
Gary Williams, CRS
Members
Kim Cameron, CRS
Shawn Cunningham, CRS
Maura Neill, CRS
Dan Steward
Jen Ward, CRS
Chief Executive Officer
Lana Vukovljak
Staff Liaison
Patricia Stodolny
THE FINE PRINT
The Residential Specialist is published for Certified Residential Specialists, General Members and Subscribers by the Residential Real Estate Council.
The magazine's mission is: To be a superior educational resource for CRS Designees and Members, providing the information and tools they need to be exceptionally successful in selling residential real estate.
The Residential Specialist is published bimonthly by the:
Residential Real Estate Council
430 North Michigan Ave.
Suite 300, Chicago, IL 60611-4092.
Periodicals postage paid at Chicago, IL, and additional mailing offices.
Change of address? Email requests to the help center, call Customer Service at 800.462.8841 or mail to RRC at the above address.
The Residential Specialist (USPS-0021- 699, ISSN 1539-7572) is distributed to members of the Council as part of their membership dues. Non-members may purchase subscriptions for $29.95 per year in the U.S., $44.95 in Canada and $89.95 in other international countries.
All articles and paid advertising represent the opinions of the authors and advertisers, not the Council.
POSTMASTER: Please send address changes to:
The Residential Specialist
c/o Residential Real Estate Council,
430 North Michigan Ave., Suite 300,
Chicago, IL 60611-4092.
Copyright 2014-2017 by the Residential Real Estate Council. All rights reserved.